The genesis of this project came when Porto Montenegro's primary investors identified an extraordinary opportunity: an overwhelming demand for yacht berths around the Mediterranean. With this, they sought to create a world-class marina that would satisfy the growing shortage of berths, while allowing outside investors to share in the long-term capital appreciation that waterfront property and berths have enjoyed over the past 50 years.
Previously a historic naval base, the site's transformation into a luxury yacht marina has been led by some of the world's most respected business figures including UK businessman Lord Jacob Rothschild, the founder of luxury conglomerate Louis Vuitton Moët Hennessey, Bernard Arnault, and Peter Munk, founder and former chairman of Barrick Gold.
In 2016 Porto Montenegro was acquired by the Investment Corporation of Dubai (ICD), the principal investment arm of the Government of Dubai with investments spanning financial services, transportation, energy and industries, real estate and leisure and retail.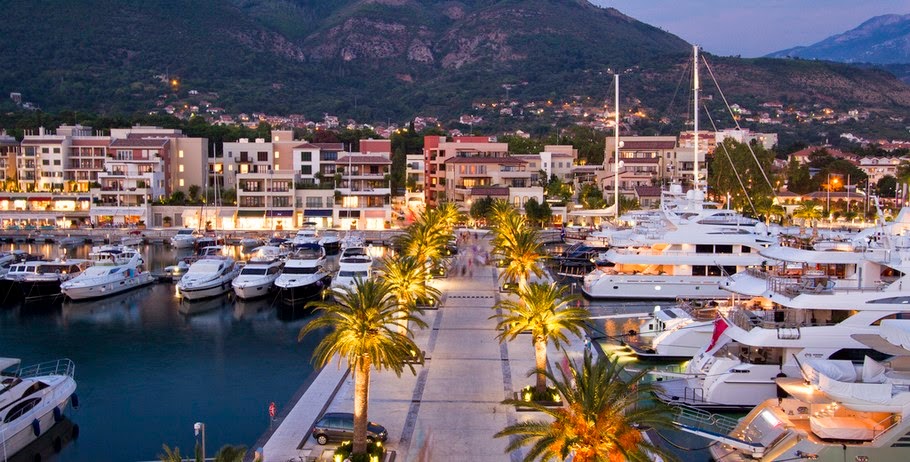 The Porto Montenegro Residential Collection currently consists of seven residential buildings totalling around 240 luxury apartments, as well as an eighth building in the form of the Regent Hotel, containing a further 51 Residences. Having sold over 300 residences since launching in 2009, Porto Montenegro is one of the fastest selling real-estate developments in the Mediterranean.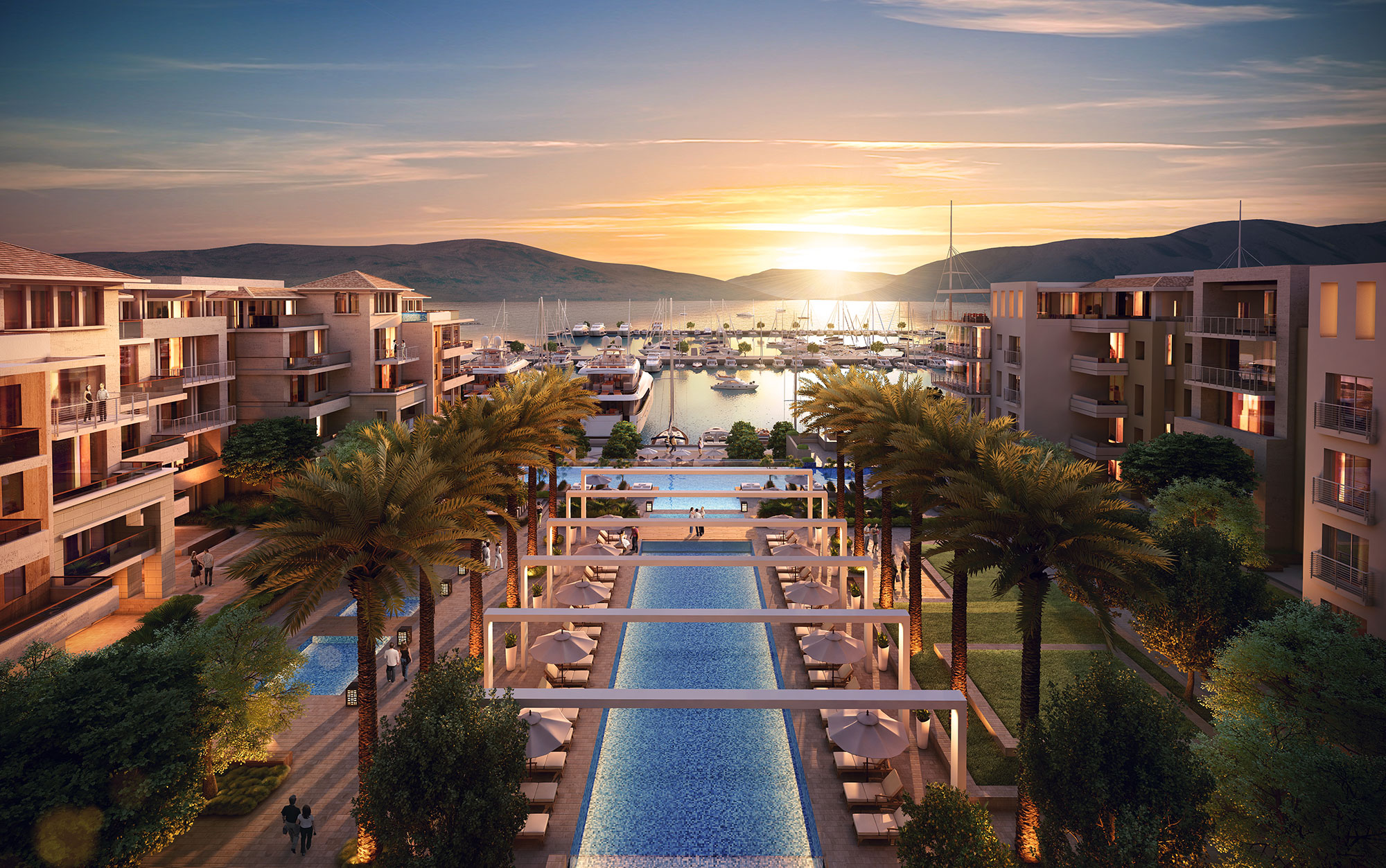 Aqua Wing, Regent Pool Club Residences
Located adjacent to the existing Regent Porto Montenegro hotel and connected via a private walkway. Regent Pool Club Residences Aqua is the latest addition to Porto Montenegro's residential collection, having opened in the summer of 2017. Based on the 'hotel condominium' model, the residences have direct access to the extensive services and amenities of the five-star Regent Hotel and an onsite management team.
Ksenija residences
Ksenija has been designed to maximize the available views whilst keeping true to local architectural tradition. These 48 waterfront homes feature a dedicated 24/7 concierge team, underground parking as well as secluded terraces, pools and sun decks ensuring the lifestyle needs of residents are well met at all times.
Tara residences
Located on Venice Square, Tara is named after Montenegro's Tara Canyon the deepest canyon in Europe. Tara features a total of 45 studios, 1-4 bedroom luxury apartments and duplex penthouses with grand entertaining spaces and private rooftop pools. Tara offers exceptional views and direct access to Porto Montenegro's marina on both sides.
Milena residences
An intimate collection of just nine luxury apartments, Milena is named after the great Queen under whose rule Montenegro gained independence. Located between the historical 10-acre Captain's Park and the palm tree-lined village walkway, the property is distinguished by a unique cascading water feature that complements the building's multi-tiered structure.
Zeta recidences
These luxury apartments enjoy generous garden terrace spaces and west-facing views to the waterfront. Zeta offers a range of 22 high-specification studios, as well as 1 and 2 bedroom luxury apartments. A rooftop pool crowns the building, while the ground floor features an array of shops and amenities.
Ozana residences
Named after the 15th century shepherdess venerated as a Saint, these 23 high-specification studios and 1-3 bedroom luxury apartments feature an elevated courtyard, elegantly designed pool and a landscaped garden.
Teuta recidences
Porto Montenegro's introductory real-estate offering, Teuta features 29 waterfront luxury apartments, all with sea and mountain views overlooking the harbour. Located at the foot of Jetty One, these residences generated exceptional interest and sold out within a few weeks of their release in 2009. Teuta is named after the beautiful Illyrian Queen who reigned from 231 BC – 227 BC.