U wilt uw huis verkopen of verhuren? Op de website van Excellence Properties kunt u gratis én vrijblijvend uw woning of appartement te koop of te huur aanbieden. De prijs van uw woning bepaalt u uiteraard geheel zelf. Of u nu een particulier bent of bijvoorbeeld een makelaar, vermeldingen kunnen geplaatst worden door iedereen!
Hoe werkt het?
Uw woning te koop of te huur aanbieden is heel eenvoudig! Maak een gebruikersaccount aan en log in. Vanuit uw gebruikerspaneel kunt u uw woning te koop of te huur aanbieden door een nieuwe vermelding aan te maken, deze vermelding kunt u geheel zelf beheren. In de vermelding van uw woning geeft u alle specificaties op, dit zorgt ervoor dat uw woning goed vindbaar wordt binnen ons systeem. Potentiële kopers vinden woningen namelijk door middel van het zoeken op lokatie, prijs en de aanwezigheid van bepaalde specifieke faciliteiten.
Stap 1: Maak een gebruikersaccount aan
–  Klik in de toolbar (boven aan elke pagina) op "REGISTREER".
– Vul de velden in
– Klik op de "REGISTREER" button.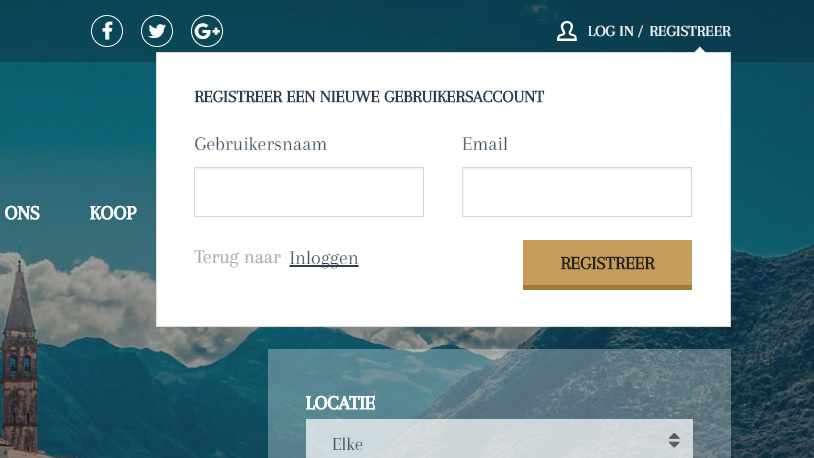 Stap 2: Kies een wachtwoord
– Controleer uw email
– Klik op één van de twee links om uw wachtwoord in te stellen

Stap 3: Log in op onze website
– Ga terug naar de hoofdpagina.
– Klik op "Login".
– Vul de velden in.
– Klik op "Inloggen".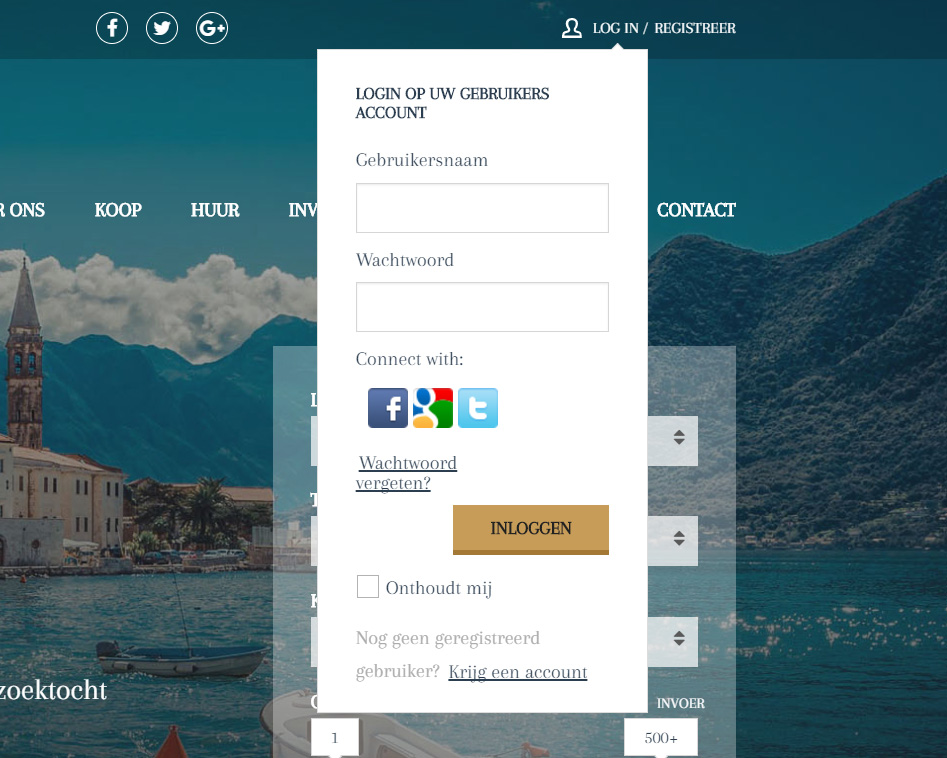 Stap 4: Plaats gratis uw object
– Klik op uw gebruikersnaam om het menu uit te klappen
– Klik op "+PROPERTY"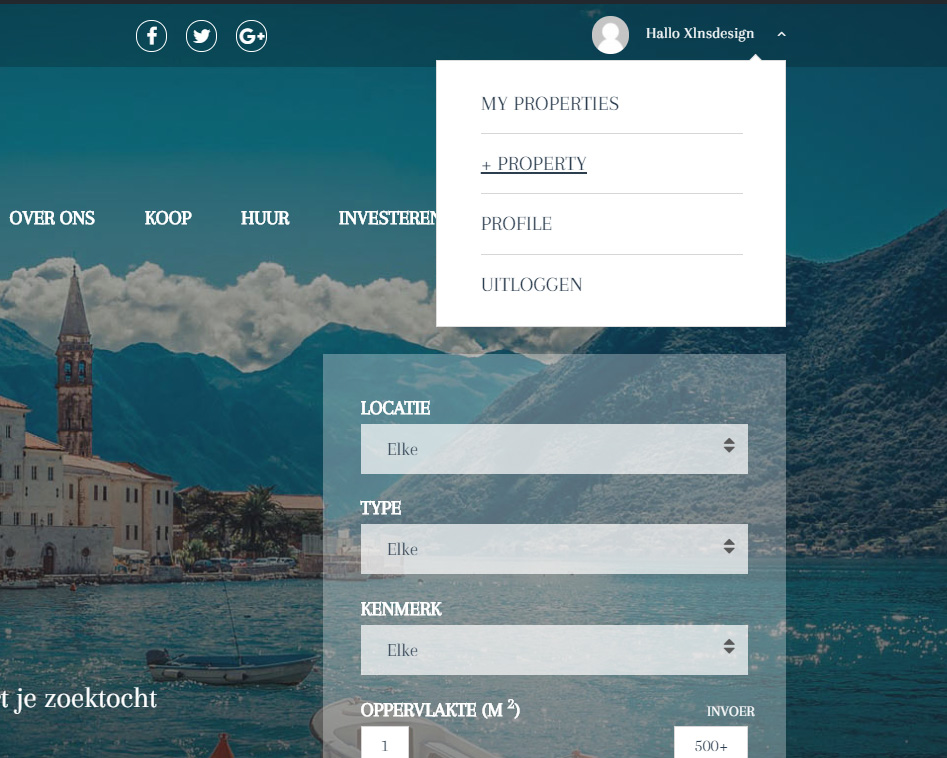 Uw woning verhuren
Voor de verhuur van woningen geld een minimale termijn van 3 maanden. Heeft u een (vakantie)woning en wilt u deze verhuren met korte en vaste termijnen? Hiervoor kunt u binnenkort terecht op onze website Excellence.Rentals.
Hulp inschakelen?
Wilt u de verkoop of verhuur van uw woning liever uit handen geven? Excellence kan desgewenst functioneren als makelaar. Neem contact met ons op om hier meer informatie over te krijgen. 
Met Excellence staat u er niet alleen voor